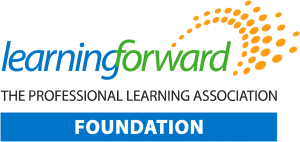 Amy Brown
Sybil Yastrow Memorial Academy Scholarship
Old Tappan School District & Northern Valley Schools Consortium * Old Tappan, NJ
Amy's goal is to explore, identify and implement opportunities that facilitate settings for colleagues to gather and engage in discourse for the purpose of fostering the collegial connections and providing professional learning opportunities. This coming school year (23-24), she will develop and implement a variety of purposeful professional engagement and learning opportunities, in collaboration with her building principal and colleagues and by the end of next school year (24-25), she will develop and implement a follow-up system for a series of professional learning workshops for elementary teachers, in order to improve application of learning and participant engagement beyond the workshop. 
Jill Kind
Sybil Yastrow Memorial Academy Scholarship
Osseo Area Schools * Maple Grove, MN
Jill plans to address their ultimate question: "How do we design and structure our time together to partner and collaborate around the persistent racially and linguistically predictable patterns of student learning and achievement?" by creating a new system of professional learning for their learning leaders that addresses student achievement. The creation of this system would include a defined scope and sequence of instructional leadership topics, a way to collect evidence of teacher implementation of priority instructional strategies, and professional learning for leaders that could be replicated across sites.
Yesenia Morales
Stephanie Hirsh Academy Scholarship
North Brunswick Township Schools * North Brunswick, NJ
Yesenia's plans to further their mission for inclusivity by creating a team to monitor their dual language/ESL curricula to ensure they are standards-based, effective and appropriately designed for the linguistic needs of their students. This will include a comprehensive menu of professional learning experiences for teachers and administrators that describe best practices in Dual Language, Bilingual, SIOP and SIFE educational programs. She will also empower teachers to become teacher-leaders that take ownership of their professional learning experience and empower their peers to learn to advance their craft. 
Lisa Rodden-Perinka
Stephanie Hirsh Academy Scholarship
Metro Nashville Public Schools * Nashville, TN
Lisa's goal is to link new learning with existing initiatives and being more intentional in involving multiple partners in creating professional learning. In doing this, she hopes to see growth in teacher's marks of relevancy and value in their professional learning experiences, provide more equitable learning experiences for all teachers, and creating a tool that all professional learning content creators and facilitators will complete for the purpose of fully understanding their processes and gaining feedback on how best to support their work.
Diana Whalen
Learning Forward Foundation Academy Scholarship
North Brunswick Township Schools * North Brunswick, NJ
Diana's school district has seen a dramatic increase in students from other countries, most of them speak Spanish as their first language. She is seeking to build programming, school cultures and district systems that will advance achievement for these students and create a robust system of professional learning that allows the teachers and administrators to understand the needs of the schools, the goals of their reforms and build capacity to implement programming
with enthusiasm and fidelity.